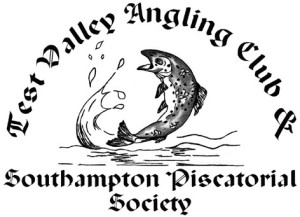 27th Nov
This is to let everyone who knew Peter Shadick and would like to attend his funeral, it is on Monday 13th December. There will be a short committal service at Test Valley Crematorium (Ridge, Romsey) at 10.15am, followed by a celebration of Peter's life at Lyndhurst Baptist Church at 12 midday. There will be refreshments in the adjoining hall afterwards. All are welcome at either or both services, and the refreshments afterwards. We, his family, would love to see you. Regards, Lynn Shadick
EMBLEY LAKE CATFISH – Please retain any catfish safely and contact any club officer for further instructions. Do not release back into the lake.
IMPORTANT MATCH UPDATE AS OF 21:00 12TH AUGUST 2021
With the on-going low oxygen levels at Embley Lake there will be no further matches on the venue this season to avoid undue stress on the fish.
Unfortunately this means that the Bank Holiday pairs match will be cancelled so both Embley and Kings will be available for club members to fish (subject to Embley being open).
Sunday 18th August match originally scheduled for Embley will be moved to Kings Lake however the lake will not be closed and the early pegs will be available for pleasure anglers.
Thank you for your cooperation at this difficult time
Andrew Palmer
Match Secretary
Test Valley Angling Club & Southampton Piscatorial Society is a premier fresh water angling club which is based around the Romsey, Totton and Southampton areas of Hampshire. Our members also benefit from the use of exchange books or tickets that are available for venues at several other clubs in the surrounding towns and counties.
Match anglers will find our friendly and successful club match team that enjoy competing in local and national matches alike. Our friendly club is managed by a dedicated and experienced committee who are committed to providing premier fishing venues for all our members.
COVID UPDATE: As of 09:30 20th July 2021
Previous amendments to the rule book to cover restrictions due to COVID are now lifted.
Guest tickets www.tvacspsangling.com/bookings are now available to buy online (only). Instructions are here if you need help, else text 07584220978 and Martin Orman will call you back.
Online Guest Instructions rev1
Please note, it is a legal and membership requirement for you to have a rod licence to fish. No exceptions. https://www.gov.uk/fishing-licence
A polite reminder that anyone caught fishing without an unhooking mat, or net big enough to cope with the size of fish in the lake will be asked to leave. Please remember to ensure all nets are totally dry before use. Thanks.
Stay Safe Everyone
OFFICERS:
Email: tvacsps@gmail.com
John Birtwell Club Chairman
02380 891548
07713 276677
Dave Wyatt Secretary
01794 516231
Trevor Stephens Membership Secretary
01794 368 917 (preferred) or 07850 010460
Norman Wellman Treasurer
02380 480196
Andy Palmer Match Secretary
01794 500908
07539 693983
Gary Wright Fisheries Officer
02380 870857
07951 507300
Paul Hunt Maintenance Officer
07752 886319
Keith Allen Policy & Planning Officer
07771 630741
Glen Tracey Head Bailiff
07557 282893
Open Office Minutes Secretary
Martin Orman IT Officer
07584 220978
Robbie Thompson Social Secretary
07713 136928
Stuart Cox Specimen Fish Officer
07788 713664
Kieran Baker Officer without portfolio
07502385662
Jeff Caws Officer without portfolio
J Green Vice President
Ian Middleton Vice President
Pete Shadick Vice President