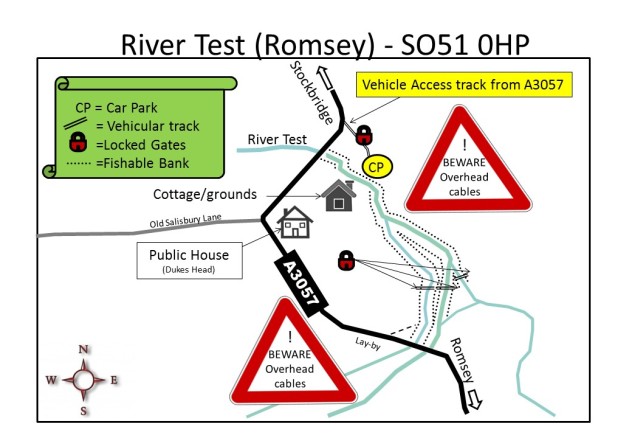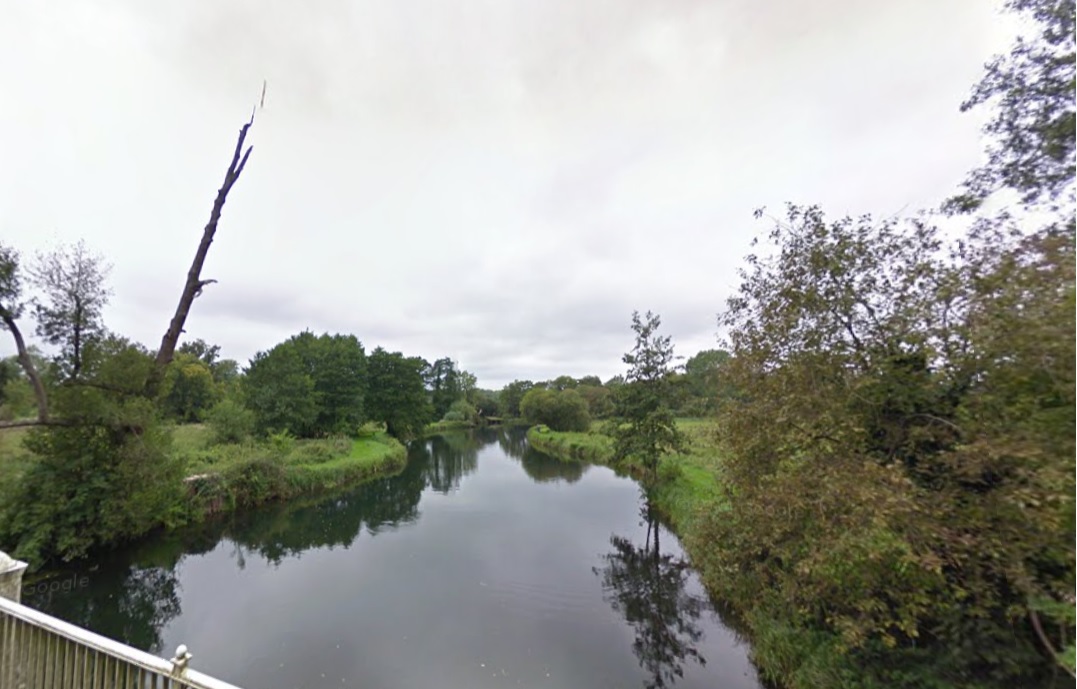 (c Google Maps)
There are only 3 tickets per day (for members only – family must have their own membership too for them to book a ticket. This differs from family and children guests for all our other venues) available for this stretch of the River Test
* All Tickets Must Be Booked in Advance *
Members only, no guest tickets allowed and not available through exchange book arrangements.
* Absolutely NO Admittance Outside of Your Allotted Booking *
Fishing is permitted on all banks from bridge to bridge, including all islands, except for the garden of the cottage. Access to far bank from car park, either across bridge (dangerous) or via islands, or from lay-by at downstream end.
The River contains: – Carp, Grayling, Roach, Chub, Perch, Dace, Pike, Eels and Gudgeon
Local Rules
Fishing from 1st November to 14th march. Fishing times from dawn to dusk.
Barbless hooks only. All fish to be returned, including salmon & trout. No access through gardens on river bank. No wadingBooking can be 2 weeks before the 1st November and made by click the booking page in the menu. You will need your membership number and DOB.
Beware of overhead power cables.
A combination lock code is required to fish. Text your booking reference to 07584 220978 to receive the code.
WARNING :::: UNDER NO CIRCUMSTANCES ARE ANY MEMBERS ALLOWED TO VISIT OUR STRETCHES OF THE RIVER TEST UNLESS YOU HAVE BOOKED. IF YOU HAVE BOOKED TO FISH YOU ARE ONLY ALLOWED ON THE RIVER THE DATE YOU HAVE BOOKED . IT HAS BEEN BOUGHT TO OUR ATTENTION BY THE OWNER THAT MEMBERS OF THE CLUB ARE WALKING THE RIVER . OUR AGREEMENT WITH THE OWNER IS ONLY THE MEMBERS WHO ARE BOOKED FOR THAT DAY WILL BE ON THE RIVER . YOU HAVE BEEN WARNED . IF IT DOES NOT STOP WE WILL LOSE THIS STRETCH OF THE RIVER . THANK YOU FOR YOUR UNDERSTANDING .